Creativity and Productivity Visualised
Get your ideas across the finish line with iMindMap's integration with visual task management app, DropTask
"Using iMindMap with DropTask integration really adds a whole new dimension – what a fantastic combination."
Chris Taylor Reed, Founder of YourAgileMind, UK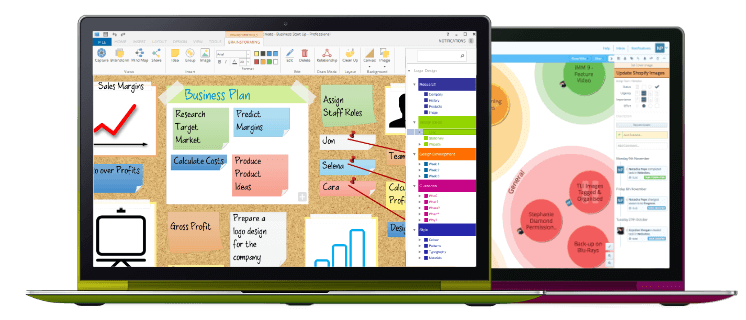 Act Upon Every Idea
Ensure every task is completed on time and to its fullest potential with iMindMap's integration with DropTask. Fire ideas into iMindMap's Brainstorm and Mind Map View, then send them straight to DropTask to transform them into tasks that you can action, prioritise and delegate with ease. You can even export whole Mind Maps to DropTask and they will become 'Projects'.
Keep Things Simple
DropTask boasts practical features to help you streamline your time management and collaboration to boost the overall efficiency of your project. Use the powerfully visual indicators to set deadlines, assign work and prioritise tasks with ease. DropTask's visual and fluid approach to task management will simplify your projects and increase the productivity of your team.
Get 12 months of DropTask PRO, the app's paid version when you buy iMindMap Ultimate or Ultimate Plus, and start turning your ideas into reality.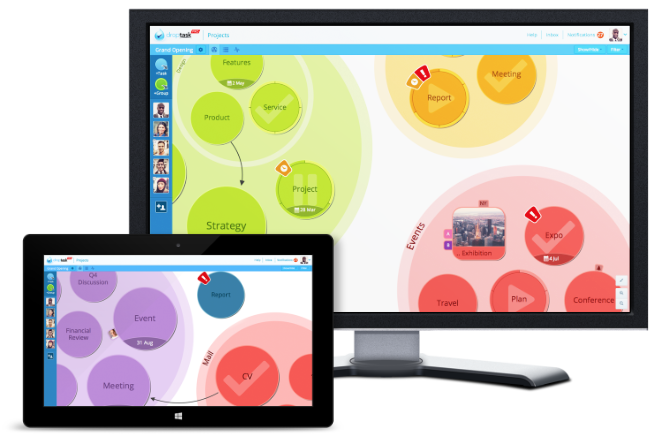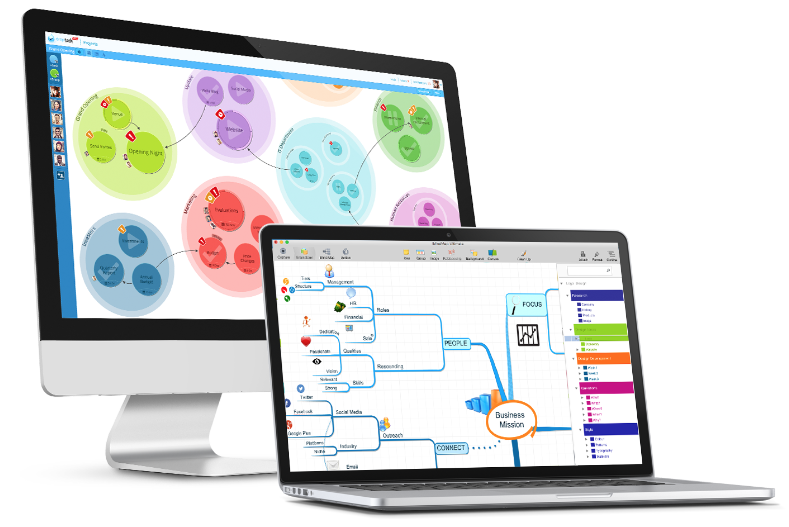 Take Your Tasks Further
The integration works both ways. Seamlessly export your DropTask projects into iMindMap and see your groups and tasks transform into a vibrant Mind Map. Then let your creativity go wild; brainstorm, develop and organise ideas for your projects before effortlessly exporting back into DropTask to put the finishing touches on your plans.
Why iMindMap and DropTask?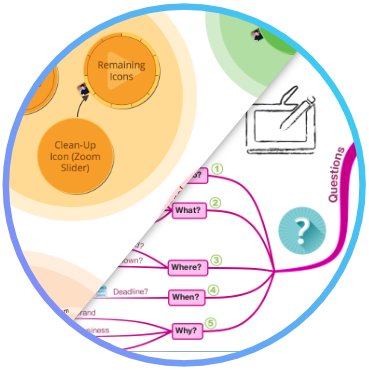 Bring Your Work to Life
These two visually engaging tools combine colour and simplicity to give you a clear overview of even the most complex projects.
Take Control of Your Tasks
See what your team members are working on at a glance, prioritise work, and assign and request task updates in real time.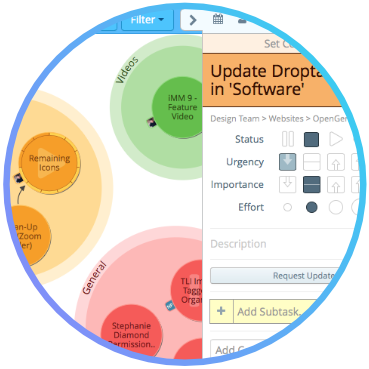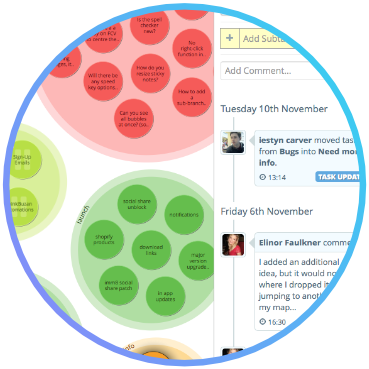 The Ultimate Productivity Boost
Step away from your email inbox – handle all team communication within DropTask to free up more time to get things done.
---
LET OP:
Fouten voorbehouden!
Aan de bovenstaande tekst en de bovenstaande afbeeldingen kunnen geen rechten worden ontleend!